WE ARE HERE TO HELP YOU
Fight for Your Constitutional Rights
We believe your freedom is priceless. We work hard so that you and your loved ones can walk free. From arrest to trial, we fight alongside our clients to defend their constitutional rights and record.
GET A FREE CONSULTATION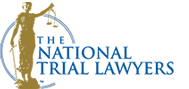 WE ARE HERE TO HELP YOU
Fighting For You
We provide criminal defense and immigration defense in
New York and New Jersey.
The police and other law enforcement entities have a ton of resources on their side so you need someone in your corner fighting just as hard. When someone accuses you of a crime, the situation can be overwhelming. Do not give up. Call our office to discuss how to fight your case and clear your name.
Do Not Give Up
Our team is available 24/7 to address your legal questions and concerns. Contact us at (212) 433-0638 for a complimentary case evaluation with a criminal defense attorney.
SCHEDULE A FREE CONSULTATION
TRIAL ATTORNEY
Gloria C. Keum, Esq.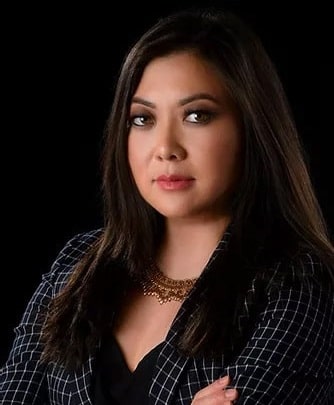 VIEW ATTORNY'S PROFILE
PUT OUR LAWYERS AT YOUR SIDE
Why Choose Our Firm
We believe your freedom is priceless. We work hard so that you and your loved ones can walk free. From arrest to trial, we fight alongside our clients to defend their constitutional rights and record.
---

AN AGGRESSIVE DEFENSE
Arraignments, bail reductions, bail package preparation, witness and scene investigations, discovery management, motions to dismiss, forensic analysis, experienced and tested trial advocacy.

EFFECTIVE NEGOTIATING
Our office draws upon decades of experience in negotiating with prosecutors.

WE LISTEN & WE RESPOND
We return your calls. We meet with you when you need to see us. We care about achieving justice for you and your loved ones.
CLIENT TESTIMONIALS
A Proven Dedication to Our Clients
Prior results do not guarantee future outcomes.
VIEW CLIENT TESTIMONIALS

CLIENT REVIEWS
Knows the law & will fight for the best outcome!!!!
My case involved being set up by NYPD manhattan south narcotics borough. I was charged with assaulting & robbing 3 cops. my offer at arraignment was 10yrs (charged as a violent predicate felon). Gloria handled so many obstacles set by the police & DA, including uncovering a video hidden by the DA's office which clearly showed my innocence. without Gloria's heartfelt dedication to my case I may have viewed fighting these charges as impossible- however, due to her realistic & energetic approach, along with her honest interpretation of my case & each charge, we were able to continue fighting until full victory. my experience has shown that the legal system is stacked high against you (if you are reading this you must be looking for a lawyer...) & what everyone in our situation needs is a lawyer like Gloria Keum- someone who has studied law & diligently researches facts, laws, & cases relevant to fighting your case as if she was going home, or going to jail, with you. in addition to taking my case she later helped a friend get out of ICE jail & avoid deportation. I have recommended Gloria to everyone I know that needed a lawyer, & will continue to do so.
Posted by Vincent
04/12/2018
Best lawyer in the world !!!
I want to thank ms Gloria for helping me in my situation at hand . She completely took care of my situation and left me with no worries at all !!!! She is the most sweetest loving compassionate lawyer you could ever have ! Choose her she will fight for you !
Posted by Dave
Mr. Higgins (defendant)
Gloria Keum my attorney worked my case properly. She advised me on what I needed to obtain in order for the best result in my case. I was clearly guilty of my crime. Not only did it get dropped but I better my life in the process. Today my career is in a result of the councils advise. She was on top of case all phone calls text messages and emails. She worked my case diligently and successfully.
Posted by
15/09/2018
Immigration purposes.
Five star am giving to Gloria to help my son and I and also guide me through my darkest days when I thought all was lost She handled my immigration case like it was a piece of cake . I would highly recommend her to anyone who is in need of good reputable lawyer, one who is keen to details .
Posted by Janell
08/09/2018
False Domestic Violence Accusation Defense
Gloria Keum Esq. was court appointed counsel of mine after the first counsel had to be removed because his representation was not satisfactory. I was accused by my ex spouse -as part of a pre-divorce manipulation- with attempted assault and other false accusations. It takes time and perseverance on the part of the falsely accused to show the truth and have the bogus charges dismissed. Gloria Keum was a great counsel conducting the defense, perfectly versed in the court's procedure and she got acquainted with my case down to the smallest details. She was successful conducting the trial, to vigorously cross examine and properly discredit the accuser. I believe I could not have been acquitted with my first counsel's representation. I recommend Gloria Keum Esq. to any litigant who needs reliable legal help for criminal defense to achieve acquittal.
Posted by anonymous
04/09/2018
View avvo profile
OUR COMMITMENT TO EXCELLENCE






IN THE PRESS
Balancing The Scales of Justice
---
YONKERS – A wanted suspect from Stony Point led police on a high-speed chase Thursday over the Tappan Zee Bridge and ended with a collision in Yonkers, police said.
Ereidis Pena, 24, is facing several felony and misdemeanor charges after trying to evade a police warrant
At about 2 p.m. Thursday, Pena, who was wanted on a Rockland County warrant for first-degree assault, fled from a car stop in Nanuet, South Nyack-Grand View police said. He entered the state Thruway southbound, where he was pursued by South Nyack-Grand View officer.

---
A bouncer who stared down the barrel of a gun seconds before an enraged clubgoer opened fire on a crowded Flatiron street, killing one and wounding two others, recalled the tense moment for Manhattan jurors Monday.
"I'll kill you n—a," accused murderer Dalone Jamison seethed after he was tossed from Motivo Oct. 12, 2015, according to emotional testimony from bouncer Kennedy Bacchus.
"He drew his gun out of his pocket. He was aiming dead at me because I could see straight down the barrel."

---
A Manhattan jury acquitted a party promoter of a top murder count Thursday for spraying the outside of a Flatiron club with bullets, killing a young mother and wounding two.
The panel, which deliberated for a little over a day, did find Dalone "Smack" Jamison guilty of manslaughter for the tragic death of Walikque Faussett in 2015.

View More Press
SCHEDULE YOUR FREE CONSULTATION
Start Your Fight Today